Pre purchase inspection and building reports in Taupo and Turangi
Building Inspection | Drug Testing | Asbestos Testing | Moisture Reports
Email us today for a free no obligation quote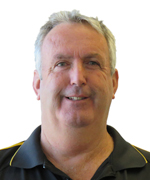 Dave Stapleton
Licensed Building Practitioner
Building Inspector
Your Taupo and Turangi House Inspector
Dave Stapleton is your local Taupo Inspector. Dave is a Licensed Building Practitioner and has been in the building industry for over 35 years, giving him a wealth of knowledge in building and construction. Dave has built and renovated hundreds of homes in New Zealand, so he has the expertise you need and can trust. And, having inspected over 500 homes in his career, you can be sure there is nothing he hasn't seen! Dave owns NZ House Surveys Taupo himself, so you know when you book a building inspection or methamphetamine test with him you are dealing directly with the business owner. When he's not inspecting homes around Taupo and Turangi, Dave enjoys spending time with his wife, Anne and visiting local cafes.
Call Dave today on (07) 929 8541 or 027 453 7110 to book your next pre-purchase inspection or methamphetamine test.
Taupo and Turangi areas serviced:
Acacia Bay, Hilltop, Nukuhau, Rainbow Point, Rangatira Park, Richmond Heights, Tauhara, Taupo, Turangi, Two Mile Bay, Waipahihi, Wairakei, Wharewaka, Mangakino, Kinloch, Kuratau, Omori, Pukawa, Tokaanu, Motuoapa
NZ House Surveys Building Inspection
NZ House Surveys Taupo are pleased to offer Pre purchase inspections, building reports and methamphetamine testing to home owners and home buyers in the Taupo and Turangi regions.
All our building inspections include plumbing and electrical checks, moisture checks with easy to understand building reports. We believe 4 eyes are better than 2, so we send two inspectors to your property. This way you know nothing is going to be missed, and our house inspections are comprehensive so you can be sure you're getting all the information you need.
Call Dave on (07) 929 8541 to book your house inspection today.