Building inspection and property reports including Asbestos testing in Wellington and Porirua
Building Inspections | Drug Testing | Asbestos Sampling | Moisture Reports
Email us today for a free no obligation quote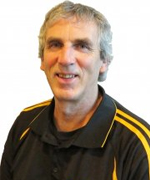 Rick Fincham
Building Inspector
Rick your Wellington Building Inspector
Rick Fincham is your local Wellington Inspector. Rick is a Licensed Building Practitioner and is a qualified builder, working in the industry for over 40 years. Over the last 30 years he has been servicing the Wellington area and has built over 200 new homes, completing a number of additions and alterations. Through most of this period he has been self-employed and is now the owner of New Zealand House Surveys Wellington with his partner Heather.
In between inspecting homes, Rick represents NZ all over the world in the sport of long range target shooting. As a top New Zealand shooter he has proved that he has a great eye for detail, is focused on what he needs to achieve, and is committed to doing everything to a high standard.
In today's world you need to be aware of the effects that methamphetamine contamination can have on your family. We offer an IANZ accredited laboratory testing process that will give you the peace of mind you need.
Although purchasing a home or investment property can be an exciting time, it can also be very stressful; Rick will take the hassle out of the inspection process by booking the inspection directly with the agent and providing a 24 hour turn around on your report!
So relax you're in good hands.
Wellington and Porirua areas serviced:
Wellington and Porirua including; Aro Valley, Berhampore, Breaker Bay, Broadmeadows, Brooklyn, Churton Park, Crofton Downs, Glenside, Grenada North, Grenada Village, Hataitai, Highbury, Horokiwi, Houghton Bay, Island Bay, Johnsonville, Kaiwharawhara, Karaka Bays, Karori, Kelburn, Khandallah, Kilbirnie, Kingston, Lyall Bay, Makara, Makara-Ohariu, Makara Beach, Maupuia, Melrose, Miramar, Mirimar, Moa Point, Mornington, Mt Cook, Mt Victoria, Newlands, Newlands., Newtown, Ngaio, Ngauranga, Northland, Ohariu, Oriental Bay, Owhiro Bay, Paparangi, Pipitea Lambton, Rongotai, Roseneath, Seatoun, Southgate, Strathmore Park, Takapu Valley, Tawa, Te Aro, Thorndon, Vogeltown, Wadestown, Wellington Central, Wilton, Woodridge and more...
We also have a team in the Hutt Valley
NZ House Surveys pre purchase building reports and surveys
NZ House Surveys are pleased to offer Wellington pre-purchase inspections including, builder's reports, House inspections, methamphetamine tests and Earthquake checks to home owners and home buyers in the Wellington region. We service Khandallah, Island bay, Mirimar, Lyall Bay, Newtown, Brooklyn, Haitaitai, Te Aro, Kelburn, Kilbirnie, Wadestown, Karori, Ngaio, Johnsonville, Tawa. All of our house inspections include plumbing and electrical checks, moisture checks and building inspections. We believe 4 eyes are better than 2, so we send two inspectors to your property. This way you know nothing is going to be missed, and our building reports are comprehensive so you can be sure you're getting all the information you need.
---

"Excellent service thank you. Our inspection was carried out and the report was provided with efficiency, thoroughness and great attention to detail. Also Rick took the trouble to talk the process through with us before we engaged NZ House Surveys Wellington, and also to talk the inspection results through thoroughly before submitting the final report. The report was easy to understand, very thorough and well illustrated with photographs. Great service!" O. Stead
"Thank you for your speedy response and comprehensive report. It is easy to understand and identified all of the things I will need to get sorted quickly. The report also helps me target areas for improvement over the coming months and years. Awesome service Rick and team!" Lara, Plimmerton
"NZ House Surveys were very thorough and provided a detailed report. Very easy to talk to and ask any questions. I would definitely highly recommend their services. It made me a lot more confident in the process of buying a house." H P-H, Wellington
"Super fast response and rapidly delivered report. I was able to book and get a thorough report in less than 8 hours. The results uncovered issues invisible to the naked eye and thus saved us $$$$ in the long run. In conclusion, even though not the cheapest of services, definitely money well spent. Thank you Rick!" Andrei A
"Rick at NZ house surveys helped us through the maze of (potential) problems that we endured when searching out a home in Wellington. He's got the eye and the experience to see things that you'd never consider when you do your first viewings. Things that could cost you a fortune right away or things that could bite you down the line. He can also spot the good houses when he sees them. With your report you'll also get an extensive break down from Rick about all of the features, cosmetic details and foundation materials of the house. High standards. Veteran knowledge. I recommend NZ House Surveys." Ryan. c.
"Thank you Rick for making this a quick and easy process for us. He was friendly and enthusiastic from the first phone call, organised an inspection with in a couple of days and had a report back to us promptly. He was happy to discuss his findings and gave us the time we needed. I would definitely use Rick and his company again." Anna
"Rick and his team have been an absolute pleasure to deal with. They have responded promptly, were very professional, and the report was detailed and precise. I would highly recommend to anyone who is need of a builders report. These guys are worth every dollar. Thanks again." Daniel. L
"I would highly recommend Rick as a building inspector. His report was comprehensive and easy to understand. He took time afterwards to talk through the findings and provided further advice about how best to remedy some minor defects identified. We ended up purchasing the house, and greatly appreciated the peace of mind provided by Rick's report." RC, Wellington.
"Rick was very helpful, he answered several calls from me and explained the report well."