Pre purchase building inspection and reports for New Plymouth and wider Taranaki
Building Inspections | Drug Testing | Asbestos Testing | Moisture Reports
Email us today for a free no obligation quote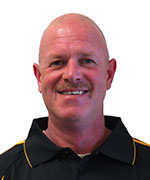 Tony Wythe
Building Inspector
Taranaki Property Inspector
Tony, our Taranaki Inspector, comes from a background in the construction and engineering industry. He has the experience and the eye for detail that you need to complete your house inspection. Tony is a qualified level 1 thermographer to ISO 1843-4 and reports to ISO 1337-9, so he has the skill to carry out full weather-tightness inspections. He has lived in Taranaki for the past 20 years and manages the business with his partner, Dianne. When they're not out inspecting homes in the area, they are fishing, gardening, or catching up with family.
Buying a home is often one of the biggest decisions you will make in your life; Tony & Dianne of NZ House Surveys Taranaki can help you ensure your next purchase is everything you imagine it to be.
Call Tony and Dianne today on (06) 769 NAKI or 027 579 9100 to schedule your next building report.
Areas serviced in Taranaki:
New Plymouth, Inglewood, Stratford, Hawera, Patea, Waverly, Opunake, Waitara, Oakura, Whangamomona, Urenui, Tongoporutu, Eltham, Waitotara, Ngare, Okato,Pungarehu, Manaia, Kaponga, Onearo, Ngamatapouri, Rahotu, Tangarakau, Kaitake, Waiiti, Waiongana
NZ House Surveys home buyers report
NZ House Surveys are proud to be offering their pre-purchase home inspection services and their professional building reports to home owners throughout the Taranaki area.
At NZ House Surveys we send two inspectors to every home, so you can be sure you are getting a thorough inspection. Your report is written in plain English and we offer a follow up service, so we can discuss your questions in detail.
We also offer thermography reports to ISO 1843-4 with reporting to ISO 1337-9 and mould risk/ investigation assessments using a Thermohygrometer Smart Probe, perfect for housing, warehousing and storage facilities.
Call Tony on (06) 769 NAKI for more information today.
"Hi Tony & Dianne, Thanks so much for organising the building inspection at such short notice, and for being so responsive and communicative the whole time - we really appreciate it! The report was very thorough and has been invaluable for us in our decision-making. We'll definitely be using your services again next time we're in need!" Charlotte Stanley Hunt
"Hello Dianne, We have no problems with your survey on our leaky home.
In fact we thought you did a thorough job at a good price plus great service.
And also stuck to your word with quick results."

"Hi Tony & Dianne, thanks so much for organising the building inspection at such short notice, and for being so responsive and communicative the whole time - we really appreciate it! The report was very thorough and has been invaluable for us in our decision-making. We'll definitely be using your services again next time we're in need!" Charlotte
"Hi Tony, the building report was really thorough and having the quote option was fantastic as we managed to get a reduced price on our house due to that. Have had a few quotes for the roof now and they were very close to what you advised so that saved us time having the quote option. You were very prompt and report was easy to read." Lauren Griffiths
"Hi Tony, thanks again for the building inspection. I finally live in the house and will use your report to slowely but surely fix all your findings. I would recommend your service to others, anytime." Kay Karstaedt
"Incredible from start to finish! So caring and knowledgeable. Absolutely blown away with this company. Could not recommend this friendly and local team enough! We will not buy a house without asking them to do a full survey." Libby Hemara
"A big thank you to both Tony and Dianne from NZ House Surveys Taranaki for their exceptional work. I have now used their services on a number of properties and have consistently been provided with high-quality and detailed inspection reports with a fast turn-around. Communication had been made a breeze and they have always been friendly, professional and happy to answer any questions I have. I would highly recommend NZ House Surveys Taranaki to anyone looking to have a pre-purchase home inspection." Liz Evans
"Very accommodating to book in and the result was a super quick report back to me. The content was extremely easy to read and made perfect sense, complete with pictures. Second time I have used this company, we wouldn't bother using anyone else!" Kim Rollings
"The initial contact was quick and informative. Very happy with the full and comprehensive report provided and the friendly follow up service provided to assist with queries. Thanks a bunch!" Sue Smith
"I am extremely satisfied with NZ House Surveys Taranaki. Prompt, professional service, great communication, excellent value. (PS, I don't easily recommend someone, but these people deserve it)." Andre Ras
"I am extremely satisfied with NZ House Surveys Taranaki. Prompt, professional service, great communication, excellent value. Would highly recommend Tony and his team." Nesha Thompson
"The reports were very thorough and worth every cent. Tony's advice and knowledge is fantastic. I would definitely recommend." Nyree Saysell
"Thank you very much Tony and Dianne, you definitely live up to all the positive google reviews. Thanks again." Darren
"Hi Tony, Your services were recommended by Taranaki Master Builders Association as one of two providers affiliated to NZIBI. Your service was prompt and professional. We were impressed with the detail in your report as it provided us with information we were unaware of eg moisture content not meeting standard required. We would not hesitate to utilise your services again and will be recommending you to others. With thanks" Kevin & Kate
"Absolutely great service from Tony and the team, right from our first call to them. And there were a few follow up calls with questions for Tony about the report which he was only too happy to assist with. He helped us make an informed decision about buying a house, and we both really appreciated it... we would use them again .. very happy customers..." Barb Spy
"Very professional service. My requirement is not only getting every checkbox selected but also I need to know what are defects and why they are. The detailed report is very good." Pieter Hofstee
"Highly recommended! There was an opportunity to participate in a auction, and NZ House Surveys managed to perform the inspection in record time. With photographic details and information of great value that helped me re evaluate my intention to participate in the auction" Xavier Perera
"I am extremely satisfied with NZ House Surveys Taranaki. Tony Wythe and his colleague did an amazing pre-purchase assessment. Very detailed and clear to understand. He also answered my calls when I had some questions about the report. Prompt and professional service. Would highly recommend Tony and his team." Jose Luis Litre
"Terrific work yet again from Tony at NZ House Surveys. This is not the first time we've used him, and this time he inspected a rental property and gave us helpful information about the insulation, contaminant and extraction status of the house. We'll definitely use them again." Stu Barraclough
"Fantastic service! Was done quickly and efficiently. I really like how thorough the report was, this helped me to make a good decision when deciding to purchase my first home. Thank you so much!" Nicole B
"Although a little more expensive than some of the other inspectors around, his thorough investigation, excellent attention to detail & pleasant customer service, not only made the whole process easy to go through, but saved us from making a terrible mistake in what could have been a disastrous financial investment. Honest & professional, yet down to earth & understanding, his advice was invaluable, he was prompt & efficient, & we can't recommend him enough. Thank you Tony!" N. Triker
"Thank you so much for the job you did for us. Not only did you do the survey on the day you said you would, we also heard that it was pouring with rain at the time! The report you gave us was clear, easy to understand. The photos helped a lot. We have purchased this home, will be moving in in August. Thanks to you we know which jobs are necessary as soon as possible and which jobs can wait. Thanks again for your very professional and helpful work. We will most certainly recommend your company to anybody asking us about house surveys. Once again, thank you for your help." Colin and Val McKenzie.
"Extremely thorough, with plenty of photos in the well-illustrated report that showed all areas of concern. Price was extremely competitive, and tremendous value--available for phone consultation afterwards to walk through the report and answer questions. Highly recommended!" Storke Bree
"Tony was excellent to deal with. His willingness to explain the finer points of the very comprehensive report was very helpful. His communication was extremely efficient. I'm glad I chose NZ house Surveys" Cath Haley
"Tony is very thorough and highly knowledgeable. Also very helpful with my many follow-up questions. Highly recommended." Oliver Thomas
The service we received from Taranaki NZ House Surveys has exceeded our expectations in every way. Tony and Dianne have helped us to be confident that we are buying the right property for us. The combination of their professionalism and the high quality and easy to understand reports they have provided for us, means we have avoided some wrong properties and ended up with a great place that meets our needs. Thank you Dianne and Tony, we recommend your services unreservedly." Neil and Anne Gilford - UK
"Great service for the money. Excellent clear report after the inspection. Pictures were clear. Was able to direct with issues identified. Will recommend to everyone" Eldhose Saju
"Good, quick, comprehensive, communicative.......what more can I need?" Lyn
"Thank you once again for the excellent, detailed, and well-illustrated report. And thank you several times over for taking the time to walk me through the report on the phone, and answer my questions. I couldn't be happier with the quality of the work." R. Bell
"A great and thorough service, thank so so much for all your help. It's really reassuring to have such sounds advice when purchasing a home. Many thanks again" A & K Laurenson
We have used Tony twice now and have no hesitation recommending him. His expert service and promptness have meant that we have been able to move quickly on contracts after receiving his advice." L. Blair
"Tony is a very skilled and honest professional. His assessment is very meticulous, backed by thorough report. He goes the extra mile for customer satisfaction and makes sure his service stand out from competitors. Tony's acumen saved me from making a bad decision.I would highly recommend Tony and team to everyone for their honest and quality service." A. Deswal
"It is great to be able to recommend someone to others. The service we received from Tony and his team was excellent, prompt, organised and a very comprehensive report has enabled us to make a well informed decision regarding the house we were looking at...thanks and will use again without hesitation" J. Murphy
"Tony has been a great person to deal with I have not meet him but he has been a great help with my decision to buy the house . I live in Wellington and I am moving up to Taranaki. Tony has given me advice on getting help to get the projects done when I move up there. Thank you Tony" B. Simmons
"I am relocating from Auckland to New Plymouth and needed a trusted Building inspector as I could not inspect the property myself. I found Taranaki NZ House Surveys online and gave Tony Wythe a call. First impressions were great, very friendly and helpful and could also do the inspection with little delay. I was pleased with the report which was transparent and pointed out all the bad points clearly for me to assess. I could also call Tony anytime for any further questions on the report in which Tony gave me great advice and assurance. The whole process was a pleasant experience and played a vital roll in my first home purchase. I highly recommend Tony for your next house inspection." C. Leggett
"Can't say enough about Tony and his team. Prompt, reliable and great communication who go all out for you. Indepth report that gives great insight into what you may be purchasing. Service is outstanding and we would recommend too all. Many thanks." Maggie Murray.
"Thanks for the fast report that was done by you and Dianne. It was a pleasure meeting you both and the report was very detailed and thorough. Also I wanna thank you for getting us in so quickly. Highly recommended to first home buyers also. Between me and my family members we have used you 3 times and will continue to recommend you." H. O'brien
"Thanks for your excellent report and for the thermal imaging checks. No nasty surprises; in fact, as a former owner-builder and current retiree always in search of my next project, I look forward to addressing all of your recommendations." John. S
"Great and prompt service from Tony and company. Very thorough and detailed report. Saved me from making a bad decision. Would recommend them without any hesitation,". T. Molvik
"Thank you so much for your help. Great service and has put my mind at ease since I've not actually seen the house myself!" S. O'Halloran
"You guys were great and went above the port of call. I really appreciate the service you surprise." C. Norgate
"We were purchasing our first home in New Plymouth and contacted Tony from NZ house Survey to conduct a pre purchase inspection on a house we found. He was very professional and advised on the best inspection for us. Tony and Dianne did the inspection soon after contact with them and the report was in our Inbox the following day. All the information was well presented and Tony was very helpful with following up and answering all my questions I had about the report. We felt that after the service we received, we were in good hands. We would highly recommend the team of Tony and Dianne to anyone that is looking for good friendly service in the New Plymouth region." Sharon and Mark
"To call themselves 'prompt' is an under statement. From the moment I first spoke to Tony, he had everything sorted. We needed a quick turnover on the builders report and they certainly delivered. The report was thorough, yet easy to read. Tony communicated with the Real Estate agent for us. The service was well worth the money and I recommend Tony to anyone needing a speedy builders report when purchasing a property. Thanks Tony!" J. Brown
"Efficient, and very helpful. Friendly to deal with." Leanne Anderson
"Great to deal with and really quick service," Stephen Muir
"Great service mate. Saved me 100k buying a wet s**tbox!" Liam P
"Great service and good thorough report" Marilyn Rawlinson
"Brilliant service and quick turnaround" Lewis Marchant
"Great service and excellent report thank you." Allan
"Excellent comprehensive Building Inspection Report (Gold Report)" Spencer
"Taranaki NZ House Surveys were awesome! I would highly recommend this company. Fast, Efficient, and Thorough! Thank you very much for your hard work." Ivy
"Thank you for your kind wishes! We're very excited! Prompt reply as always. Very happy with your and Tony's work ethics. I would not hesitate in recommending you to anyone!" William
"Thanks Dianne and Tony a very comprehensive job. Works coming on well and we should be finished in about 6 weeks." Bill and Janet Belton
My fiancé and I had the privilege to meet Tony and Dianne from NZ House Surveys, through word of mouth in Taranaki. We recently put an offer into our first home and contacted Tony and Dianne to see if they were able to complete a house / building inspection. Not to mention this was very last minute and we understood how busy they were already- needless to say they exceeded our expectations from start to finish. Us being first time home owners, we were as you can imagine extremely nervous and concerned we were ticking all the right boxes, dealing with Tony and Dianne certainly didn't feel like a business transaction- they were fully aware of our expectations, our concerns and being first time home buyers. We have never struck two people in business so willing to talk us through the process in laymen terms which was a huge help for us!! We are ever so grateful for the professionalism, honesty and diligence both Tony and Dianne put into their work- highly recommended and look forward to supporting them through business in any way! A huge thank you to Tony and Dianne once again- you have helped a young couple make a dream come true! Tania and Steve
Thank you for helping us with our house inspection on such short notice. The inspection was so thorough and exceeded our expectations. Both you and Tony were very knowledgeable and happy to answer all my questions. We would not hesitate to recommend your service to friends and family. Thanks again. Kimmy Rowland
Thank you very much for your very comprehensive report on the above property received today. Also, the subsequent telephone chat with you Tony. We appreciate the thoroughness of the report and your willingness to undertake the inspection at such short notice. We now have urgency to decide overnight whether we will go ahead with purchase given the nature of some of the defects. It is at times like this that one wishes to have the skills of all trades to undertake the necessary tasks. Anyway, grateful thanks again for helping us out for a service which we gratefully value. Barry and Jill Holmes
We were so pleased to provide very positive feedback to you in May this year. You will recall that we were also delighted to have you publicise the excellent services that you and Tony provided. Be assured that we will engage you again when and if we purchase in the Taranaki region in the future. Kindest Regards, Barry and Jill Holmes
Very happy with your prompt service, thank you. Jill Braggins
Thank you Tony and Dianne for your superb service yet again. We have now purchased 18 Rata Street Hawera, and greatly valued your inspection report and associated discussions. We are very happy to offer these comments as a review. Kindest Regards, Barry and Jill Holmes
We had a Pre Purchase House Inspection done by NZ House Surveys, Taranaki. The report was exceptionally thorough and gave us an excellent overview of all aspects of the house we are buying. I found Dianne and Tony to be really knowledgeable, and they answered all my questions happily and thoroughly. I recommend using NZ House Surveys, Taranaki. The service is A++++++. Regards Philippa

We really appreciate all your help and understanding while we navigate our way as first home buyers. You've been really great. Thank you so much. Jess & Ben