Asbestos testing and pre purchase inspection reports in Lower and Upper Hutt
Building Inspections | Drug Testing | Asbestos Surveys | Moisture Reports
Email us today for a free no obligation quote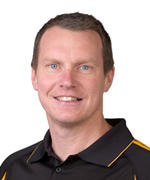 Tim Mellsop
Building Inspector
Tim your local Building Inspector
Tim, our Hutt Valley Inspector comes from a background in the construction and manufacturing industry. He has the experience and the eye for detail that you need to complete your house inspection. He grew up in the Hutt Valley and Wellington area, and lives in Lower Hutt with his family. Tim manages the business with his wife, Anna. When they're not out inspecting homes in the area. They're spending time with the family exploring the native bush surrounding the Hutt Valley.
Buying a home is often one of the biggest decisions you will make in your life. Tim and Anna of NZ House Surveys Hutt Valley can help you ensure your next purchase is everything you imagine it to be.
Call Tim and Anna today on (04) 586 HUTT or 022 5401601 to schedule your next builder's report.
Hutt Valley areas serviced:
Upper and Lower Hutt including: Akatarawa, Alicetown, Avalon, Belmont, Birchville, Blue Mountains, Brown Owl, Boulcott, Central Hutt, Clouston Park, Craigs Flat, Days Bay, Ebdentown, Eastbourne, Epuni, Elderslea, Fairfield, Gracefield, Harbour view, Haywards, Heretaunga, Hutt City, Kaitoke, Kingsley Heights, Kelson, Korokoro, Lower Hutt, Loury Bay, Mangaroa, Maoribank, Maymorn, Moonshine valley, Mount Marua, Mahina Bay, Manor Park, Maungaraki, Melling, Moera, Naenae, Normandale, Pakuratahi, Pine Haven, Rimutaka Hill, Pencarrow Head, Petone, Pomare, Point Howard, Riverstone Terraces, Silverstream, Seaview, Serento Bay, Stokes Valley, Totara Park, Trentham, Timberlea, Te Marua, Taita, Tirohanga, Upper Hutt, Upper Hutt City, Wallacewille, Whitemans Valley, Wainuiomata, Waiwheta, Waterloo, Woburn and York Bay.
NZ House Surveys Property Report
NZ House Surveys are proud to be offering their pre-purchase home inspection services. And their professional builders reports to home owners throughout the Hutt Valley area.
We service Lower Hutt, Upper Hutt and Petone including. Akatarawa, Alicetown, Avalon, Belmont, Eastbourne, Epuni, Kelson, Korokoro, Manor Park, Maungaraki, Naenae, Pomare, Seaview, Stokes Valley, Taita, Wainuiomata, Waterloo, and Woburn. We also have a team in Wellington.
At NZ House Surveys we send two inspectors to every home, so you can be sure you are getting a thorough inspection. Your report is written in plain English and we offer a follow up service. So we can discuss your questions in detail.
Call Tim on (04) 586 HUTT for more information today.
---

"Tim's report was required for a special purpose, not the usual purchase and sale situation. We found him very helpful, polite and very competent". Virginia, Upper Hutt
"I found NZ House Survey very prompt and easy to deal with. Their reports were very easy to read and comprehensive. Tim was great to deal with and phoned me after the inspection to let me know how it went. I would definitely use NZ House Surveys again and would recommend them to anyone who is looking to purchase a property". S Kinchin, Upper Hutt
"I'd highly recommend Tim and team for a full detailed survey. I recommend the full survey and pricing estimates to any new or 1st home buyers. It gives you full clarity and helps on offer negotiations where needed. Thanks again Tim for going the extra mile. In our case for all the overtime we know you put in to complete ours in a urgent timeframe. Cheers." Phil Hamilton, Lower Hutt
"Tim was incredibly professional, always available, and was able to turn the report around quickly for us. The report was very thorough. I would highly recommend them!" Monique Prins, Kelson.
"We liked the fact that the job could be done quickly and efficiently, and that enabled us to put in a final offer to purchase the property. Many Thanks," Ron
"The inspection service is very professional. The report is very detailed and easy to understand. I will definitely recommend Tim to my friends."
"Tim was super quick at responding (even at 9.30 at night!!), and was quick to sort everything for us. This was our first home to buy, so it made it so much easier, no stress for something we thought would be super stressful!!"
"I was impressed with the prompt communication, it was really great, because purchasing is so stressful, the quick response helped make me relax about the inspection being done in time."
"Tim was fantastic, He did a thorough inspection and the report was easy to read and understand and laid out in a logical manner. Tim was available to discuss any questions and I really appreciated the promptness of the service!" BC, Lower Hutt
"100% would use this service again. Tim was awesome, had a report ready quicker than the given timeframe, and the option of different tiers was handy. This was part of the home buying process that we thought would be stressful, but it was super easy and wonderful"
"Tim was so responsive and accommodating. It was so easy to organise and very quick turn around of the report. Thank you Tim!" - JDP, Wellington
"Wonderful service all round, including a comprehensive set of information in the quote emailed to us, actual building inspection, meth testing and related reports provided, as well as after the service as the inspector answered questions over the phone in a clear and friendly manner. Would definitely recommend!" Sarah, Stokes Valley
"Tim was fantastic. He dropped everything to do our urgent job. Super thorough and logical in his approach to our job. I can't rate him highly enough." Robert Temple, Eastbourne.
"Tim from NZ House Surveys was a pleasure to deal with. He turned up on time (actually early) and was very professional. The report was thorough, easy to understand and well documented. The report highlighted all of the major faults as well as potential future issues which we needed to be aware of. I'd be happy to use their services again and to highly recommend them." CM , Lower Hutt
"After having seen the NZ House Survey vehicles around town I did a quick google search. Their website was easy to navigate and informative. Finding out about the different packages that were avaliable and a contact phone number I rang to make an appointment. The service was fast, efficient and very thorough. From the information we recieved in the report we discovered that there were a few things that needed to be looked at further, which we had done, to find it was nothing major. We have since purchased the property and look forward to a new future there. With the report and information we recived from NZ House Survey we were able to confidently purchase our new home." Megan Toms, Major Drive, Kelson
"NZHS made getting our home inspection seamless. The report was thorough and easy to understand. We enjoyed working with NZHS." J Dibben, Lower Hutt.
"Tim cares about his job and has integrity. This came through pretty quick. Its refreshing". Treadwell st , Naenae
"When we needed an urgent house inspection completed (and by urgent I mean the same day) I called Tim and made the initial enquiry and explained the urgency to which he fully accommodated and was onsite by lunchtime! I found Tim to be completely professional and provided a comprehensive report which was adequately suited to our requirements. I have no hesitation in recommending NZ House Surveys to purchasers and will if needed in the future absolutely use Tim's services again". LM, Wainuiomata
"Very pleased with timeliness and comprehensive nature of report. Also greatly appreciated Tim's approachability. Highly recommended". K.G. Lower Hutt.
"Tim (and co) were very professional, helpful and provided valuable insight whilst inspecting the property. He ensured that everything was up to scratch and answered all questions in a timely manner"
"I rang NZ House Surveys at the last minute in need of a pre-purchase inspection. Tim juggled his schedule and went above and beyond to help me. He was friendly and understanding at all times and great at explaining technical terms to someone with no builders experience at all. Would use again... but I got the house!"
"I really liked how Tim was quick to acknowledge me getting in touch. I.e. even when he was busy he sent a text saying he was busy and when he estimated he would get back to me. This was very appreciated. His prompt reply and professional manner is why we chose to go with Hutt Valley Inspections".
"Very professional and prompt service. Tim is easy to deal with and his comprehensive report allowed us to make a confident offer without breaking the bank. Highly recommended."
"Tim has great communication and was prompt with all his responses, clear with explanations and very easy to deal with. Thanks!"
"Tim was great, very helpful, and willing to take time explain aspects an offer opinions"
"The photos in the report were very good and very helpful"
"My partner and I are moving to Upper Hutt and did a simple google search to find a building inspector. Tim was prompt to reply and his professional manner is why we chose to go with Hutt Valley Inspections. The customer service and communication was excellent, right from the initial contact through to the follow-up phone call".