Pre purchase house inspection services. Complete building reports in the Manawatu & Whanganui
Building Inspections | Drug Testing | Asbestos Survey | Moisture Reports
Email us today for a free no obligation quote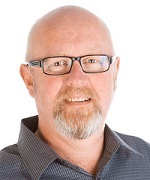 Jeff Twigge
Licensed Building Practitioner
NZ Institute of Building Inspectors
Address: 571 Roberts Line
RD 10 Palmerston North
Jeff Twigge - your lead property inspector
Jeff is our lead building inspector and owner of the business, so when you call you know you're speaking to the man who will be inspecting your next home. As a Licensed Building Practitioner Jeff has over 30 years of experience in the building industry, and is a member of the New Zealand Institute of Building Inspectors (NZIBI). Jeff grew up in Palmerston North, and knows the region well.
If you've had a builders report from NZ House Surveys before you will know Jeff conducts all of his inspections with Tarn, the second house inspector. Tarn has a keen eye for detail both when inspecting on site and when putting together your report. Tarn is also responsible for scheduling inspections and managing customer queries.
Call our team today on (06) 354 9194 or 027 222 4328 to book your next building inspection.


Manawatu & Whanganui Areas serviced:
Palmerston North, Feilding, Sanson, Halcombe, Ashhurst, Pohangina, Linton, Himatangi, Foxton, Foxton Beach, Waitarere, Levin, Ohau, Tokomaru, Shannon, Opiki, Bunnythorpe, Rongotea, Tangimoana, Bulls, Marton, and Whanganui
NZ House Surveys pre purchase inspections
NZ House Surveys Manawatu & Horowhenua has been operating in the region since 2007, and are well known in the area for offering thorough pre-purchase home inspections and methamphetamine testing to home buyers. If you're looking for black & white advice on your next house purchase, then you've come to the right place.
We can also offer full weather-tightness reports including thermal imaging, as we have a qualified level one thermographer onsite.
NZ House Surveys Manawatu & Horowhenua can offer you pre-purchase house inspection reports, new home reports, Moisture & weather tightness reports, methamphetamine testing and third party reports. We service Palmerston North, Feilding, Sanson, Halcombe, Ashhurst, Pohangina, Linton, Himatangi, Foxton, Foxton Beach, Waitarere, Levin, Ohau, Tokomaru, Shannon, Opiki, Bunnythorpe, Rongotea, Woodville, Dannevirke, and Tangimoana.
Call our team on (06) 354 9194 to book your home inspection today.
"Thank you so much NZ House Surveys! Highly recommend Jeff and his team. They were absolutely fantastic to deal with in every way. Excellent detailed report in print and also feedback in person. My advice to anyone investing in what for most of us is our biggest asset....invest in Jeff and his team first! They are totally worth it!" Bobby MacGregor-Dunn
"As first home buyers that know nothing about the trades and wouldn't of had a clue what to look for, the crew at NZ House Surveys Manawatu did an amazing job of explaining everything in terms we could understand. Their silver report was VERY comprehensive and we were able to go in to our new purchase with eyes wide open. Will 100% be recommending to friends and family. 10/10. Can't speak highly enough" Daniel Hofmann
"Very impressed with Jeff and his team's recent pre-purchase House Inspection done for us. We had a very short window of time in which to get the inspection done and decision made but it was all organised very quickly and efficiently and the report was extremely comprehensive. In our case, the purchase did not proceed because of the issues found so we were saved a huge amount of heartache by using Jeff's knowledge and experience. We will definitely be back when we find another house that we may wish to purchase" Denise Grace
"Jeff saved me heartache and money. I ended up getting two gold building inspections as the first house I had my offer accepted on turned out to have numerous unconsented alterations. Jeff spent considerable time and energy helping me understand what would need to happen to get all the boxes ticked, and thanks to his help I was able to realize this was beyond my will to deal with. The second house had minor issues, but armed with Jeff's building report I was able to negotiate a considerably lower price, and now I can have the problems fixed as soon as I move in. Jeff and his team have been wonderful to deal with: responsive, quick, friendly, and absolutely going beyond all my expectations. I recommend NZ House Surveys as an essential part of buying a home." G. Trussardi
"Both my husband and I were thoroughly impressed with the service we received when using NZ House Surveys Palmerston North for our pre purchase inspection. Jeff was incredibly friendly and helpful in answering any queries or concerns we had and went above and beyond in returning to our property following the sale to advise once again on an identified issue. Would highly recommend this service for the expertise and experience offered, and subsequent peace of mind. Will definitely use the team again for any other property purchases we make in the future." Jessica Brookie
"Outstanding service! Prompt communication and really went the extra mile for us. Friendly service and the report was produced even sooner than anticipated. Took the time to explain a few details which was truly appreciated at a time like this. Thank you Jeff and the team. We will be highly recommending you to anyone in need of a builders report!" April Dale
"NZ House Surveys are phenomenal. When I needed information they were prompt, helpful and got my property inspection organised super fast. The report was very thorough and really useful, and when I didn't quite understand one part Jeff himself called me and talked me through everything I'd need to know (including the history of such issues) for about ten minutes. They are a breeze to work with and went above and beyond, I would recommend them to absolutely anyone." S. Stewart
"We used Jeff to carry out pre-purchase inspections on three houses. In all cases we were very, very impressed. His level of service and in-depth knowledge of houses, their construction and potential problem areas was outstanding. Each time he was exceedingly thorough, conducted each survey within two days of being contacted and reports were available within 24 hours, usually less. We were really impressed with the level of service, extensive reporting and his willingness to answer my many questions. After eventually purchasing a 1950 built house, we began renovations straight away and provided our project manager with Jeff's report. I overheard his reply when one of the subbies asked if we'd had a builder's report, "Yes, they had the best"" Margaret
"Jeff and team provided a very professional and detailed report for a house which we bought in 2017. I had asked for quotations from several survey companies prior to the survey engagement and eventhough Jeff's quotation was higher, we decided to use Jeff's services for the following reasons :- 1. Many positive customer reviews 2. Prompt reply to my email queries by Jeff, even giving free advice on another property we were considering. I really appreciated that. 3. Providing 2 person to do actual survey which reduces chance of oversight 4. On actual day of survey, Jeff went through the findings with me and advised how to get certain things fixed and the priority. Even helped with giving some recommendations of who can help fixed them. 5. Survey report also included some estimated costs to do up repairs and it helped us negotiate with seller to reduce selling price. Even though it had been 2 years since the survey, I could remember all these in detail because of how impressed I was with NZ House Survey. I would highly recommend their service to anyone who is looking for excellent professional survey service especially before buying a property and potentially save you $$$. Thanks so much Jeff and team.." Rachel Tan
"Awesome customer service and value for money with NZ House Surveys Manawatu. Thorough, honest and in-depth builders report provided. Appreciate your help." Kent Harrison
"Thank you again for all your help, thoroughness and attention to potential problems for us in your inspections. It's been a huge help and given us peace of mind as well as useful information to go forward with, and we are looking forward to moving to Palmerston North very soon!" Rebecca & Andy
"Used these guys twice now and top notch service each time. Huge amount of detail in the reports with photos showing the exact problem that has been recorded. Will definitely use these guys again for my next house purchase!" K. Samson
"When we were looking to purchase our first home i inquired with NZ house surveys manawatu about their building inspections and was amazed by how much they covered and what great deals they had. providing their customers with a range of packages giving us, the purchaser different options depending on what we wanted to get out of it. I had no trouble with get any questions i had being answered, and trust me i had quite a few as this was my first time doing this. Prompt response and professional. Wouldn't hesitate to use them again in the future." Jessica Williams
"Thank you Jeff you came highly recommended from a young family who use your services to purchase their first home. Gold report is excellent and your valuable input afterwards made us renegotiate a better deal and save $9000. Thank you to Jeff and the staff at NZ House Surveys Manawatu." Chitha Perera
"Recently purchased a property. Got Jeff and the Team to do the house survey. Very detailed thorough and professional reporting service. Appreciate highlighting even the minor areas that could be address when dealing and finalizing with a vendor before signing off on contract. Thanks" Jonathon Brodie
"Jeff and his team were a great asset in purchasing our first home. As complete building novices we felt confident and knowledgeable after receiving Jeff report. Their report was detailed and he saw things we hadn't even noticed. There were no surprises once we took possession and we wont buy a home without using Jeff and his team!" Laura Collis
"Jeff and the staff at NZHS were great. Managed to juggle and get an inspection for us in short notice. Was impressed with the details provided on the report and how quick this was given. When I wanted some clarification on information, Jeff also spent his time going over this for me. I can't compare against other inspectors, but was definitely impressed." Jacinta Graves
"We used Jeff at NZ House Surveys to do a survey on our potential house, we were very happy with the report and would recommend them" D. Hayes
"Thanks for the report Jeff and team, we would recommend you guys to anyone – great service, easy to deal with, very detailed inspection" Kay Carlyon
"Very happy with their detailed report. We managed to have all issues repaired before sale went through. Have recommended NZ House surveys to others. Thanks for great work." I. Sinclair-Black
"We used NZ House Surveys before purchasing our first home. The report was thorough, included pictures and even provided some advice for future care. Very happy with the service we received." I. Henderson
"Great Report, very detailed and thorough. Covered more than we were expecting. we ended up pulling our offer on the house because there was so much work needing to be done. Will definitely be doing business again." B. Morrow
"Super easy to organise, really quick to respond to questions and clarify anything from the report. We received two reports and both were thorough and well presented." Jamie C.
"Very thorough and willing to answer questions whilst inspecting the property." Jesse Marshall
"Jeff and the Team provided a prompt service and comprehensive report for our prospective property buy. The report detail lead us to steer clear on this occasion, potentially saving us years of grief and hardship. There is no doubt that we will be calling on Jeff and his Team again for our next property inspection as our hunt continues." H&F, Rangitikei.
"Really good building inspections, very thorough and detailed builders reports. Friendly and efficient service. Wouldn't have anyone else to do our house inspections in Palmy!" R. Bradshaw
"Jeff Twigge is, in my experience, the best property inspector in the region. We've used his Silver building reports in a number of occasions much to the regret of REA's and vendors. We always demand the naked truth to make the best informed decision when it comes to the structural and legal condition of a property we're interested in, not a superficial, cheap and cheerful builders report. Jeff and his team leave no stone unturned and no council record/permit/blueprint unchecked. Their building reports are clear, complete, and - above all - thorough." Virginia. W.
"The NZ House Survey's Silver Reports have saved us from buying a number of wrecks with cowboy or illegal renovations. In my opinion Jeff is without a doubt the best building inspector in the region. He knows his trade and the people around it (very important). He leaves no stone unturned, no council record unchecked, no invisible moisture ingress unnoticed, and no detail unrecorded. Mention his name to any REA in town and notice how they suddenly begin to disclose information they somehow failed to mention to you prior to the building inspection. He's also very generous with his time. The NZ House Surveys team are friendly, professional, and very easy to deal with." Virginia. W.
"Jeff and his team provide a lot of help to us. They are very professional and generous." Grace. G.
"Jeff was great. He did everything I needed, he isn't the cheapest in Palmerston North, but he saved me far more money in the long term, for a little more money in the short term. I would definitely use him again." Kris Dant
"I had a wonderful experience working with Jeff from NZ House Surveys. He was thorough with explaining the house inspection process to me and was patient with answering all my questions. The service was professional, timely and the report was easy to understand. Highly recommend!"Megan from Palmerston North
"First class service from start to finish. As a first home owner I had lots of questions and Jeff and the team were incredibly helpful. I would 100% recommend this service. Thanks NZ House Surveys team" Katy. B.
"Jeff recently helped us buy our first home. He gave us plenty of advice over the phone before we even paid for his service. When we finally found our house we paid for a silver building report which was just right for us. The builders report was logical and thorough, without being over the top. It clearly showed which alterations were certified and those that did not require it. Very good for a first home buyer with little knowledge about compliance etc." Hamish. P.
"We recently purchased an older home. We knew there would be issues with the house but were not sure what they would be (being first time home buyers). Jeff's Gold level building report was brilliant for us! It outlined all the issues (big and small) and gave us information about how much it will cost to fix the issues. After completing the builders report, Jeff met us at the property and talked us through everything. I would recommend Jeff and his team to any first time home buyer or someone buying an older home. They were fast, efficient, and very helpful!" T. Mclaughlin
"We recently got a building inspection and meth test undertaken by Jeff. The level of service we received was outstanding. The builders report was extremely thorough and allowed us (as lay people) to understand the ins and outs of the property we had made an offer on. One of the benefits of Jeff's service is that he compares what is on site to the Council's records which highlights whether there are any consenting/compliance issues. This was hugely beneficial and something we found wasn't offered with many other companies. The turn around time for the report was also very fast - 3 working days from when we requested the house inspection. We would not hesitate to recommend this company to our friends and we will definitely be using this service again." H.J. Thompson
"Hi Jeff and Diana, I would just like to thank you for your excellent service, I was very impressed with how thorough and professional your builders report was. This enabled me to bargain a reduced purchase price and gather a greater understanding of the property. I'm now very close from going unconditional, and you've certainly helped make this an easier process for me as a first home buyer. In particular your guidance with properties such as Havill and Tremaine was very much appreciated. I will most definitely be recommending your services to future home buyers. Thanks again and all the best". Ryan Hellier
"Being from out of the area I found myself in a bit of a lottery situation as to which company I was going to use for a house inspection relating to a home purchase. I didn't know anybody in the area for a recommendation so I had to take a punt on using NZ House Survey services after receiving a sample building report. I struck gold with this company - they were very professional to deal with, communicated exactly what was to be done as part of service offering including setting my expectations, delivered on time with all service commitments fulfilled, were very reasonably priced for the level of service given and were again very helpful to explain and work through report outcomes after this was received. NZ House Surveys were also able to work the local council nuances to the benefit of myself as the customer. I was extremely happy with the service I received from the team including Jeff Twigge and I'd vouch for their services without hesitation." C. Brickell
"Back in November 2013 NZ House Surveys undertook a pre-purchase house inspection on a town house that we were interested in buying. We were very impressed with the service we received from the company and found the building inspection to be very comprehensive. As a result we purchased the property safe in the knowledge that there were no major problems and that the property was sound. This is the second time we have used NZ House Surveys and we have no hesitation in recommending them to anyone purchasing a property." David & Carol C
"I engaged with NZ House Surveys for the sale of my property in 2013. I aimed to sell my home privately, with high confidence, at a fair price and within a reasonable time frame. I decided to obtain a builder's report for the marketing period of my home. This way I could rectify any issues prior to the sale and and I could advertise, promote and sell my home with high confidence. NZ House Surveys were recommended as a reputable house inspection company in Palmerston North. They are highly regarded in the local Real Estate industry by vendors and purchasers alike, for their professional, thorough and friendly building inspections. The report was extensive and easy to follow. I achieved my goal of a private sale at a fair price in a very quick time. I would like to thank NZ House Surveys, who have played a role in this achievement." Petra
"My thanks to you, Jeff and Mark for the work done during my recent property buying spree in Palmerston North. The pre-purchase building inspection report and third party consenting work done for the first property was comprehensive and professionally done - Thank you! Additionally, the work done by Jeff on three other properties, went a long way to ensuring that I could negotiate from a position of knowledge and hence strength on the second property that I did end up buying. Similarly, the building reports guided me on which of the others to walk away from. Money well spent and ultimately recovered through avoiding costly mistakes." Jason
"Thank you for your professional service regarding this property. Your thorough explanation of your report and advice was very helpful. We went ahead and purchased the property at a reduced rate because of the things you identified about the property. Our Son and daughter in law picked up the keys of the property on Thursday. A plumber sorted out the leaks causing the damp on Friday. They moved in on Saturday and will use your report as a maintenance list. Thank you for your advice and help!" M. & P.Harrison
"We made an urgent purchase just before Xmas in Bull's. Despite short notice NZ House Survey were very helpful and able to do our pre-inspection, they even managed to find an extremely well hidden hatch to our under floor, that others hadn't been able to find. Highly recommend them. Also their report is clear and concise with excellent information and advice." Lilly
"We had our townhouse inspected by Jeff and Rebecca of NZ House Surveys in early January 2014 and we are proud to say that we were provided with outstanding service. Jeff and Rebecca were extremely reliable, courteous and friendly too. We would not hesitate to use their expertise at a later date. A truly first-class service." Karen & Gary
"NZ House Surveys were easy to deal with. Their inspection was incredibly thorough and the report I received was suitably detailed. Jeff and the team were willing to talk through some of the test results with me and were very helpful. Would certainly use them again!" Laura
"Jeff Twigge did an excellent job helping me buy my first home. Very approachable, knowledgeable and trustworthy. Highly recommended." J. Singh
"What an awesome team and services, recommend to us by a friend and would 100% recommend to anyone." A. Hodgetts
"Jeff and the team provide outstanding service! They are friendly, efficient and thorough! The report we received was excellent - no stone was left unturned :) Thanks NZ House Surveys!" Tara Kiriona
"The team have a really quick turnaround and very responsive staff. I had my report with less than 24hrs!" I. Hurst
"Ive used this company several times and have been completely satisfied there surveys and customer service very extensive survey inspections at a fair price i will use them again when i need to without hesitation." Nik Lake
"Thank you to Jeff and the team for providing a very professional report for our new home. A very detailed and comprehensive report was provided, plus further phone assistance was provided." S. Nical
"Very prompt service and thorough report." J. Holdaway
"Great to deal with very happy with the service" Kevin Dawson
"Excellent and fast service." Tai Harmer