Pre purchase inspection and building reports in the Hawkes Bay
Building Inspection | Drug Testing | Asbestos Testing | Moisture Reports
Email us today for a free no obligation quote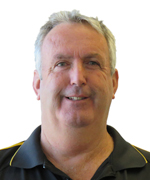 Dave Stapleton
Licensed Building Practitioner
Building Inspector
Your Hawkes Bay House Inspector
Dave Stapleton is your local Hawkes Bay Inspector. Dave is a Licensed Building Practitioner and has been in the building industry for over 35 years, giving him a wealth of knowledge in building and construction. Dave has built and renovated hundreds of homes in New Zealand, so he has the expertise you need and can trust. And, having inspected over 500 homes in his career, you can be sure there is nothing he hasn't seen! Dave owns NZ House Surveys Hawkes Bay himself, so you know when you book a building inspection or methamphetamine test with him you are dealing directly with the business owner. When he's not inspecting homes around Hawkes Bay, Dave enjoys spending time with his wife, Anne, visiting local cafes and enjoying the beautiful Hawkes Bay sunshine.
Call Dave today on (06) 877 5BAY or 027 453 7110 to book your next pre-purchase inspection or methamphetamine test.
Hawkes Bay areas serviced:
Bayview, Clive, Eskdale, Hastings, Havelock North, Napier, Norsewood, Ocean Beach, Ongaonga, Otane, Porangahau, Takapau, Taradale, Te Awanga, Tikokino, Tutira, Waimaramara, Waipakurau, Waipawa, Central Hawkes Bay Coast, Elsthorpe, Mangaorapa, Onga Onga, Ormondville, Otane, Porangahau, Takapau, Tikokino, Akina, Bridge Pa, Camberley, Clive, Crownthorpe, Dartmoor, Fernhill, Flaxmere, Fremley, Haumoana, Karamu, Kuripapaungo, Longlands, Mahora, Mangateretere, Maraekakaho, Mayfair, Omahu, Otamauri, Pakipaki, Pakowhai, Poukawa, Parkvale, Puketapu, Puketitiri, Raureka, Roys Hill, Saint Leonards, Sherenden, Tangoio, Te Awanga, Te Haroto, Tomoana, Tutira, Twyford, Waimarama, Waipatu, Waiwhare, Whakatu, Whanawhana, Woolwich, Ahuriri, Awatoto, Greenmeadows, Bay View, Jervoistown, Maraenui, Marewa, Meeanee, Onekawa, Pandora, Pirimai, Tamatea, Te Awa, Westshore, Kotemaori, Mahia, Nuhaka, Morere, Ruakituri, Raupunga, Tuai and Ohuka.
NZ House Surveys Building Inspection
NZ House Surveys Hawkes Bay are pleased to offer Pre purchase inspections, building reports and methamphetamine testing to home owners and home buyers in the Hawkes Bay and Central Hawkes Bay regions.
All our building inspections include plumbing and electrical checks, moisture checks with easy to understand building reports. We believe 4 eyes are better than 2, so we send two inspectors to your property. This way you know nothing is going to be missed, and our house inspections are comprehensive so you can be sure you're getting all the information you need.
Call Dave on (06) 877 5BAY to book your house inspection today.
---
"Big thanks to you Dave and your team for providing a great service. It can be really tricky and challenging time to buy a home and you made this part of it a breeze. I really like how you itemize everything and bring attention to potential issues and also that you worked for me and had my best interests at heart!" Kat Mac
"My local NZ House Survey builder was fast to reply, happy to chat about anything I wanted clarification on. With the different packages, I was able to choose what level of detail suited me best. The Builders Report & Meth test were carried out virtually the next day and within 24hrs I had the report. Now that is fast service at a crucial time! It was comprehensive, easy to understand and Dave was happy to elaborate on any query's I had. Fantastic service, I highly recommend!" Cattz
"Thank you so much for completing this inspection so thoroughly. I really appreciated the depth that you went into, and the photographs that were attached to the report - I am a visual learner, so that made understanding the report that much easier. I would definitely recommend you to another first-home buyer!" H. Philips
"Dave has been so incredibly helpful, easy to deal with, reliable and most importantly comprehensive!
The report took place one day and the next day we had the full report. I would give 'NZ House Surveys Hawkes Bay' more stars if I could. Cheers Dave." Briar
"The services provided by Dave from NZ House Surveys Hawkes Bay were carried out promptly and in a very professional manner. Dave was happy to answer the many questions we had which gave us the confidence that the company was knowledgeable and suitably experienced. We were not disappointed as the report received was detailed and honest. A great service I would recommend to others." Mathew
"Dave provides a fantastic service. He was willing to hear our concerns and offer advice on how to best approach a couple of properties we were interested in. We ended up having an offer accepted and his thorough report provided excellent value for money. His knowledge of building trends and issues pertaining to different products used over the years was great. Thanks for the help Dave. We will be sure to use you if we ever purchase again." Luke Buxton
"Dave was most helpful, and very very fast. His report was spot on and the realtor agent who was at the property at the time of his inspection said she had never seen such a thorough job. Dave was also very helpful in our follow up conversations when he gave excellent answers to remedial work needing done, what was desperate, what was urgent and what could wait upon finances. I would happily recommend him and his services to anyone." Andrew Robarts
"Dave has been an absolute pleasure to work with. He has always responded promptly and provided a very professional, detailed and precise service. He had helped us in many ways before we purchased our house in Napier and would highly recommend to anyone who is thinking about doing the same. Thanks again Dave!" Gabor Flamis
"Highly recommend NZ House Surveys Hawkes Bay. Dave responded to my enquiry very quickly and followed up with a phone call to explain the different packages. We needed a report urgently - Dave made himself available and provided us with a very thorough and clear report with a summary highlighting important areas to note. Without this report we wouldn't have known the fireplace in our new home wasn't consented which would have led to major insurance issues down the track. The silver package is definitely worth while. Excellent service." Emma D.
"Very organised, prompt and thorough. A well written report with a follow up om all those points. Made sure i understood the issues and how big some issues could be. Felt very well informed and had great communication". Annelies van Dam
"Thanks Dave, That's a really detailed and easy to understand report. Very happy we chose the Gold report so that we now not only have a list of things to get done but can also plan for it price wise!" T. Hellbaek